"The card is not formatted. Do you want to format it now? "
Try to open SD card on computer and only be asked: "The card is not formatted. Do you want to format it now?" Still consider whether you should format this SD card? Ease! Take it easy! Whether you should format this SD card directly often depends on whether you have a left copy of everything crucial on your computer or other locations. If you do back up everything important well, the "Yes" could be the easies solution to fix this problem. But, if you forget or never have a habit to make similar data backups, you'd better never forget to rescue all your inaccessible card data back before formatting. To get back SD card data, data recovery software online can be operable for you. 
Fix This "Not Formatted Error" Problem & Rescue SD Card Data
No matter whether you've formatted this SD card, you always have chances to rescue SD card data back with unformatted SD card data recovery software, provided that you have not taken any action to overwrite these inaccessible files inside this SD card.
Immediately rescue your SD card data with SD card data recovery software:
Step 1:
Free download this software on your PC and install it well. (Never install this software on this SD Card. Otherwise, you will finally lose your wanted files permanently.)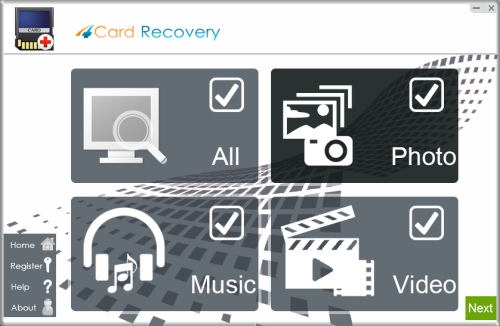 Select recovery options in the main interface
Step 2:
Scan this SD card after choosing a data recovery mode. (The deep scan can find tons of original deleted/lost/missing/inaccessible files for you, even some data that had been erased days, weeks and even months ago.)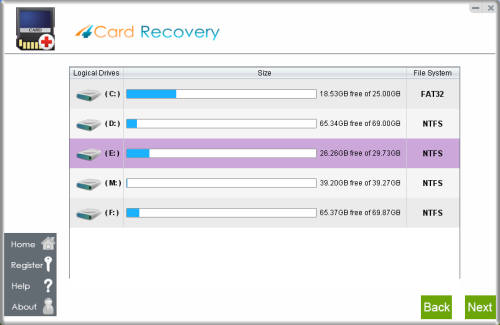 Select card to search photos off card
Step 3:
Preview your wanted data for saving time. (Select all your wanted inaccessible files out only.)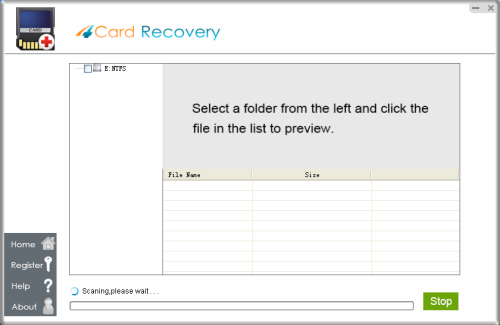 Wait while scanning lost photos, sometimes it takes about 20 minutes to scan a 32G card.
Tips: if it takes more than 2 hours to scan a 32GB card, you may stop the scanning and wait to see
what's already found. Since the card may contains bad blocks that takes longer time than usual.
Step 4:
Recover your SD card data successfully. (Save all restored data on another memory card or hard drive.)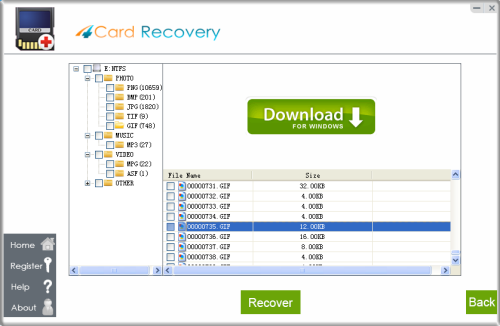 Preview lost photos and save found files. It would generate a folder to contain your lost data.
Please do not save the photo to the card where you lost them. Save them to your PC drive!

Download 4Card Recovery
Follow "Not Formatted Error" Warning to Format
After making data backups well, directly follow the "Not formatted error" warning to format this SD card. The formatting process always can restore your card file system, clean all possible virus or threats, fix all possible problems and more. So, it is really necessary for further use. Do not forget it!
Useful Suggestions:
(1).Anything new should be never written on this SD card before you've got back original data.
(2).Anything restored should be never written in the same SD card in case of any data recovery failure.
(3).Anything important should be safely backed up on different memory cards or hard drives in the future. .
Suddenly Receive "Not Formatted Error" Message?
This "Not Formatted Error" problem commonly happens to our camcorder/camera/smart phone memory card or flash card. It often can be caused by various reasons, such as virus attacks, SD card problems, power surge and even the PC operating system problem, etc. So, in the future, in order to avoid these sudden problems, you'd better always do regular antivirus scan, always properly use your memory cards and prepare reliable data recovery software for any unexpected data recovery problems.

Download 4Card Recovery