SD Card Has Been Formatted Many Times! How to Recover Photos?
How many times have you formatted this SD card? Why do you have to format this SD card so many times? What have you done to this SD card after formatting? In my experiences, there are many reasons that can make one have to format his card without data backups, like bad sectors, virus attack, memory card not formatted error, memory card warning, corrupted card and more. Which one is yours? Have you overwritten this SD card with anything else? OK! Ignore all my questions temporarily, connect this SD card to computer and scan it with SD card data recovery software. If your SD card can be safely scanned and restored, congratulations, your photos are still hopeless. But, if this card data recovery software also cannot find your original photos, you'd better take chances with some data recovery agencies.  
Never Write New Data on This SD Card & Restore Previous Card Data
In your case, generally, no matter how many times you've formatted this SD card, you absolutely can retrieve your wanted photos back with formatted SD card data recovery software. After being tested and used by many people, this card recovery software has been proved to be a safe and reliable data recovery tool, which often can recover photos, music, videos, from SD cards, MMC cards, CF cards, Micro SD cards and USB flash drives, etc.   
Start to restore your formatted SD card data:
Step 1:
Click the download sign of this data recovery software and prepare it well, including installing and launching it on your computer and inserting this SD card to your computer.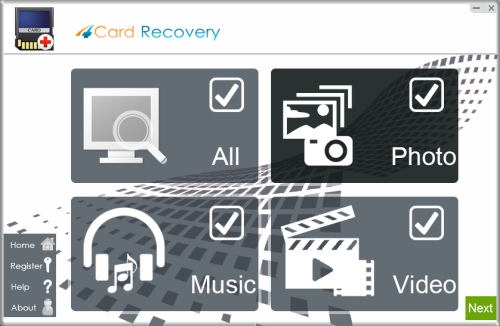 Select recovery options in the main interface
Step 2:
Click the right device (this SD card) and data recovery mode to begin the card scanning process.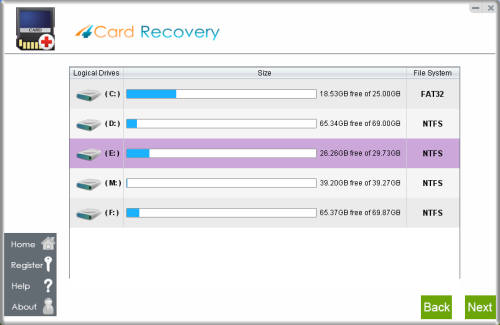 Select card to search photos off card
Step 3:
Click the "Preview" button to check all scanned files carefully.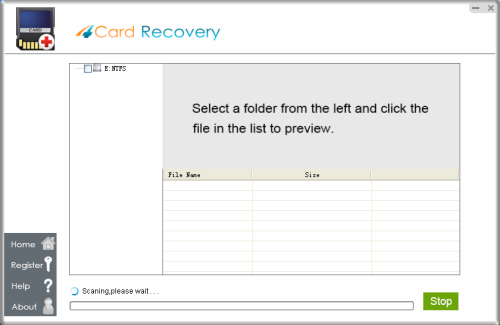 Wait while scanning lost photos, sometimes it takes about 20 minutes to scan a 32G card.
Tips: if it takes more than 2 hours to scan a 32GB card, you may stop the scanning and wait to see
what's already found. Since the card may contains bad blocks that takes longer time than usual.
Step 4:
Click the "Restore" button to get precious data back.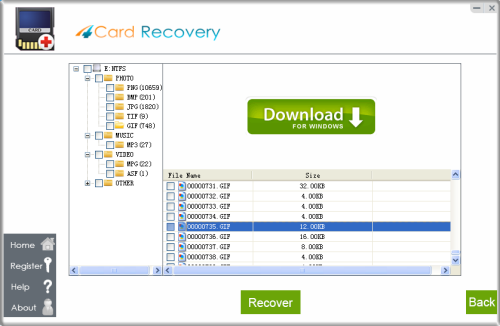 Preview lost photos and save found files. It would generate a folder to contain your lost data.
Please do not save the photo to the card where you lost them. Save them to your PC drive!

Download 4Card Recovery
Advice for you:
* It is advised not to save anything else on this SD card temporarily in case of erasing previous data.
* It is advised not to format this SD card again in case of increasing the difficulty of data recovery process.
* It is advised not to save restored photos on this formatted in case of worse troubles.
* It is advised not to do any change to your important data without data backups.
Why Many Times Formatted SD Card Data Can Be Rescued?
Do you want to know the reason clearly? OK! You'd better firstly know what has happened on your SD card when formatting. In the process of formatting, the computer is not trying to erase every stored file one by one off from this card. Instead, it only gives a different reaching routine to these files so that the new data can easily find the space of these files is available and stays there to replace them. In other words, as long as these files are not overwritten by anything new, they often can be left there easily. Of course, that will be really easy for you to rescue them back with a data recovery program. Therefore, no matter how many times you've formatted this card, it always makes no difference. That's why you can restore your photos back from this many times formatted SD card.
Please note: In the future, unless it is necessary, you'd better not format any memory card or USB flash drive before data recovery. Any accident can happen at any time, right?

Download 4Card Recovery