Summary
TThis article is about how to perform RAW USB memory stick data recovery with help of 4Card Recovery before all reserved data is completely lost or overwritten.

RAW USB Memory Stick Recovery by 4Card Recovery
Free download 4Card Recovery  to copy all your reserved data out of this memory stick before performing a successful RAW format recovery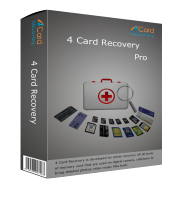 Get a RAW USB Memory Stick?
USB memory stick is inaccessible and asks "The drive is not formatted. Do you want to format it now…"? USB memory stick has a RAW file system and cannot work normally? Want to perform a USB memory stick RAW format recovery? But, USB memory stick is unable to be directly formatted for the reserved important data? Don't worry! It is really an easy task to rescue your wanted data off from this RAW USB memory stick and restore its file system latter. Want to know the detailed information? Keep on reading!
Follow Steps to Recover RAW USB Memory Stick Data!
Step 1:
Plunge this RAW USB memory stick to your PC. Go ahead to download this easy-to-use data recovery program called 4Card Recovery to your PC. Freely select one data recovery option from "Photo", "Video", "Music" and "All".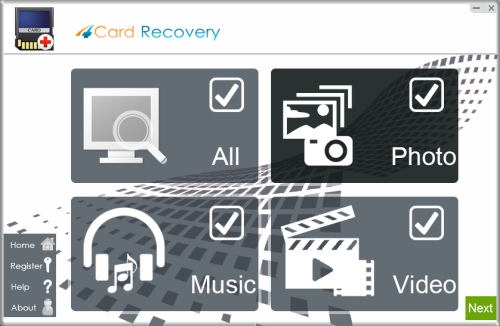 Select recovery options in the main interface
Step 2:
Click your connected USB memory stick to scan the stick files.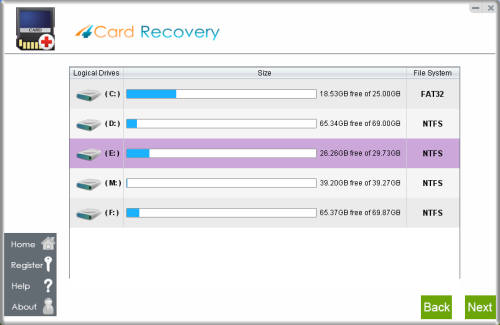 Select card to search photos off card
Step 3:
The scanning process will last for several minutes, please wait patiently.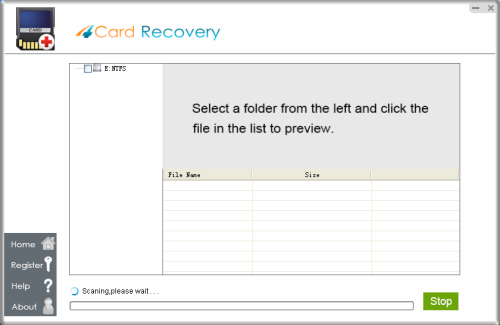 Wait while scanning lost photos, sometimes it takes about 20 minutes to scan a 32G card.
Tips: if it takes more than 2 hours to scan a 32GB card, you may stop the scanning and wait to see
what's already found. Since the card may contains bad blocks that takes longer time than usual.
Step 4:
Preview all scanned files and check whether they all are recoverable. Restore all recoverable files and save restored files on another storage device.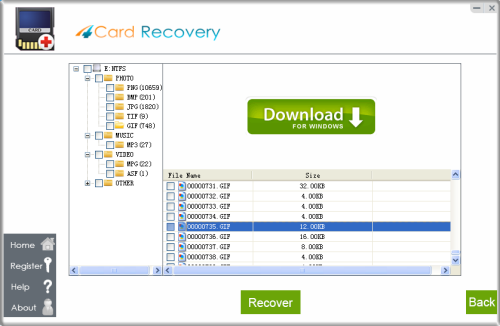 Preview lost photos and save found files. It would generate a folder to contain your lost data.
Please do not save the photo to the card where you lost them. Save them to your PC drive!

Download 4Card Recovery
Necessary Tips:
* Stopping using this RAW memory stick since then can bring you a completely different result.
* Formatting this memory stick before the data recovery process is also not recommended.
* Do not save restored files on this memory stick again.
* Making data backups on different drives or storage devices could be a great solution to avoid similar data recovery problems.
Perform a Successful USB Memory Stick RAW Format Recovery!
USB memory stick is unable to be formatted for the inner stored data at the first place? Clam down! Right now, after rescuing your data back with 4Card Recovery, you can directly perform the RAW format recovery process. Do you know how to do that? It is not as difficult as you think. Just format this RAW memory stick. No matter whether your PC can recognize NTFS or FAT32 file system, the formatting process always can work well. Therefore, perform the RAW format recovery immediately!
Some Common USB Memory Stick Problems & Solutions
As a convenient storage device, USB memory stick has been widely-used all over the world. But, how much do you know about this small and portable device? Today, in order to let you know it better, we will introduce some common problems and solutions of this device here:
1). USB memory stick cannot be detected. 
This problem can happen due to loose/fault connection, bad registry setting and more. So, as to this problem, you are supposed to firstly check the connection and then re-set the related system registry. But, if neither of them can fix your problem, you'd better ask an expert for help.
2). USB memory stick is write-protected or encrypted and cannot be accessed. 
If your USB memory stick is write-protected, you are supposed to remove the write-protection at first. But, if your USB memory stick is encrypted and don't remember the actual password, you'd better take chances with some password recovery tool.
3). USB memory stick cannot be removed off from your PC after using.
As a USB drive user, it is not strange to receive an error saying "Generic volume can not be stopped right now", as you attempt to remove it with "Sagely Remove Hardware". In this situation, you'd better check whether all the memory stick files or programs are completely closed or ended. The "Task Manager" could be a good platform for you to check.

Download 4Card Recovery