Blackberry Phone Micro SD Card Is Corrupted!
I have a Blackberry Curve 9220 and inserted a Micro SD card for saving all useful photos, contacts and messages. But, last weekends, when taking some photos with this phone, I was knocked down by a student and this phone also dropped to the ground. I should have been more careful. For worrying about my inner photos, I immediately picked it and tried it again. But, I only got a card error message, even when restarting this phone. So, I took the inner Micro SD card out and put it back multiple times. But, that did not make any difference. And then, I tried it on my computer by plunging the inner Micro SD card only. But, unfortunately, I was still given a windows message saying that this card needed to be formatted. But, these photos cannot be lost. I am completely stuck here. How to repair this corrupted Micro SD card? Most importantly, how can I rescue my photos on this Micro SD card?
SD Card May Not be Corrupted & Rescue Your Photos There
It is clear that you've received a "not formatted error" message and cannot access your photos there without formatting. But, there is no sure evidence that indicates your Micro SD card is completely corrupted. Actually, because this card is still recognizable on your computer, you may have a great chance to get all your photos back with success. Therefore, don't feel painful for your photos! Just cheer up, open your computer, insert this Micro SD card again and download professional SD card recovery software to get your photos back:
Step 1:
Free download and install this card recovery application. Select well mode for your data recovery. (This recovery software is created with powerful data recovery features and user-friendly interface.)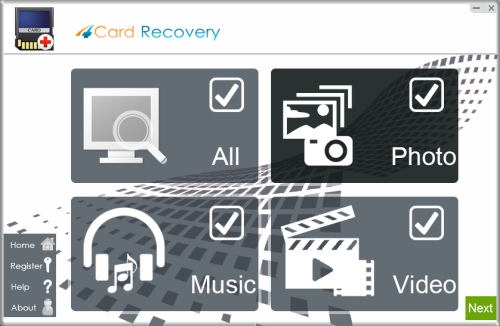 Select recovery options in the main interface
Step 2:
Select the media for data recovery. Just highlight your Micro SD card there.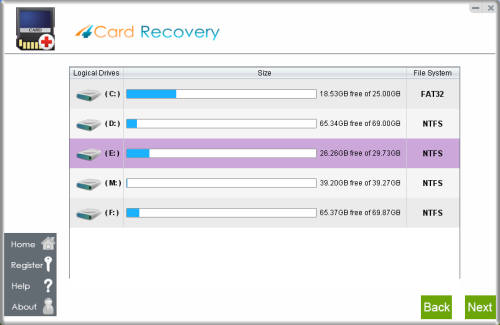 Select card to search photos off card
Step 3:
Scan your Micro SD and preview all found photos, contacts and messages. Pick out your photos only.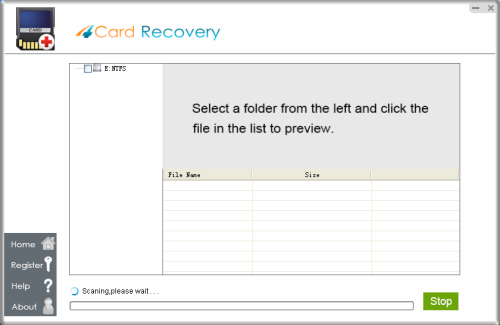 Wait while scanning lost photos, sometimes it takes about 20 minutes to scan a 32G card.
Tips: if it takes more than 2 hours to scan a 32GB card, you may stop the scanning and wait to see
what's already found. Since the card may contains bad blocks that takes longer time than usual.
Step 4:
Export all restored photos on another memory card or hard drive, if you don't want to lose them immediately.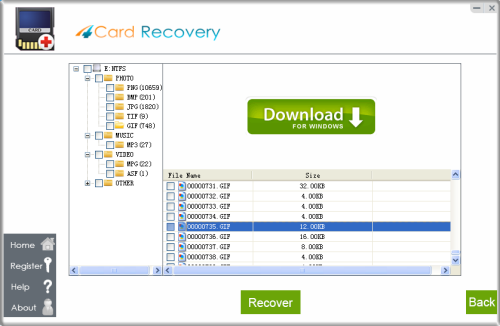 Preview lost photos and save found files. It would generate a folder to contain your lost data.
Please do not save the photo to the card where you lost them. Save them to your PC drive!

Download 4Card Recovery
Take Care:
(1). Never try to format this Micro SD card.
(2). Never try to overwrite this Micro SD card. Data overwriting can make your photos irrecoverable permanently.  
(3). Never try to save anything restored on the same memory card.
(4). Never forget to make copies of everything important card data on different places.
Never Drop Storage Devices Again
All storage devices, like hard drives, USB flash drives, memory cards and more, can be easily damaged by dropping or shocking. Therefore, you should learn a valuable lesson to always keep your Micro SD card or other storage devices on a safe place, which is way from water, heat and dropping or shocking. Therefore, the best and most efficient way to keep your device data safe is to back all your important data well. 

Download 4Card Recovery