Summary
This tutorial will show you how to recover photos, videos, files, which have been deleted, erased, unreadable, inaccessible or missing, back from the memory card of your HTC Smartphone. 

HTC Smartphone Card Recovery by 4Card Recovery
Free download 4Card Recovery to rescue all lost data back from HTC smartphone memory card which has not been overwritten by new files yet.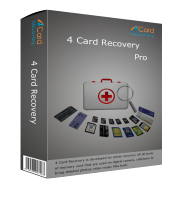 HTC Smartphone Memory Card Has Held Your Photos, Videos, Contacts and Files?
Besides the phone internal flash memory, the inserted memory card of HTC smartphone also is an ideal location to hold different phone information, like contacts, photos, videos, messages and files, etc. Moreover, as independent phone memory, when there is something wrong with phone, you still can keep using needed data directly from this memory card. Therefore, it is really a good habit to save something important on your HTC phone memory card. But, if you abruptly delete your photos, videos or other files from this card, format this memory card without another data copy left or have some problems to access your card data, stop using this memory card, turn your attention back to this memory card and search for a solution to rescue all videos, photos, messages and more back.
Recover Smartphone Memory Card Photos, Videos, Contacts and Files back?
Lose or delete your phone videos, contact, photos, and files off from your HTC smartphone memory card? Want to take them all back at any expense? OK! Don't be nervous! With 4Card Recovery, you can freely use its advanced four data recovery modes to restore your needed stuffs back from the memory card of your HTC Smartphone, like the HTC One series, HTC Desire, HTC EVO, HTC One SV, HTC 8XT and more.
Easy steps for you to rescue needed photos, videos, contacts and files back with 4Card Recovery:
Step 1:
Download this phone memory card recovery software and plunge this HTC Smartphone. Double click the shortcut of this software on desktop to launch it there and select a data recovery mode.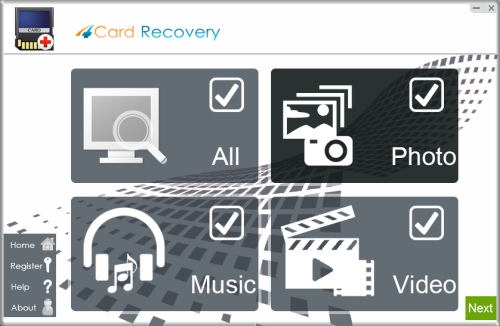 Select recovery options in the main interface
Step 2:
Check whether your phone memory card is recognized functionally there and start to scan this card afterwards.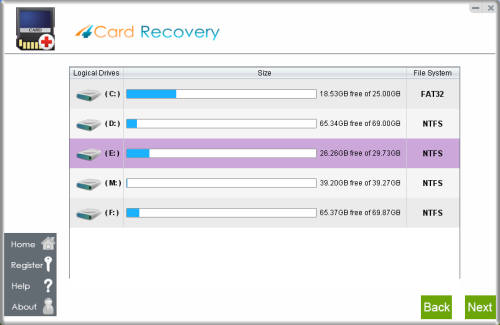 Select card to search photos off card
Step 3:
View all scanned photos, videos, contacts and files. Mark the ones that you want to re-use.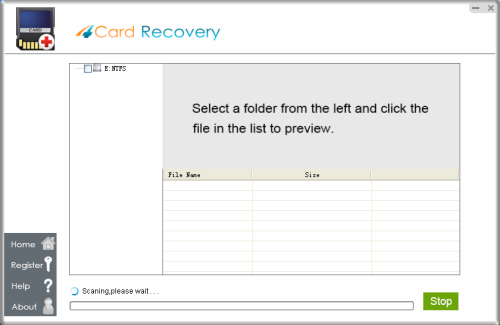 Wait while scanning lost photos, sometimes it takes about 20 minutes to scan a 32G card.
Tips: if it takes more than 2 hours to scan a 32GB card, you may stop the scanning and wait to see
what's already found. Since the card may contains bad blocks that takes longer time than usual.
Step 4:
Restore all needed stuffs back.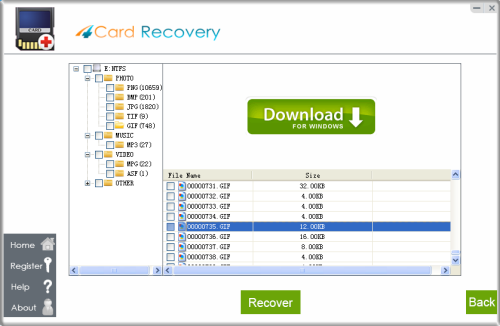 Preview lost photos and save found files. It would generate a folder to contain your lost data.
Please do not save the photo to the card where you lost them. Save them to your PC drive!

Download 4Card Recovery
Note:
* The process of enabling the HTC phone debugging mode is troublesome? Just insert this card to computer with card Reader instead.
* Don't want to lose more HTC phone memory card information? Just save all restored photos, videos, contacts and files on computer drives.
* Don't want to encounter the similar memory card data loss issues? Just save everything important on different locations.   
4Card Recovery User Words:
User1: I know my friend has ever also had some accessing problems with its Samsung phone memory card. The cell phone just tells that there is a memory card error and the card needs to be formatted right now. But, its personal contacts of the past years are all stored there. He just cannot afford to format this card. Bu, fortunately, this memory card recovery software helps rescue his hundreds of contacts back.  
User2: Yeah, this memory card data recovery software has told me how to fix the cell phone memory card data loss problems. Its step-by-step guidance really helps me!
User3: Cool! I could not agree more with the words of above users. This data recovery software really works, when I have formatted my phone memory card with important stuffs. Most of them have been restored right now.

Download 4Card Recovery