Computer Drive Partition Is in RAW File System?
Hello! I need to restore RAW partition data! My computer internal hard drive has been partitioned into four. All of them are healthy NTFS partitions. However, last Sunday morning, when trying to expand my system partition with GParted, one of the rest three partitions was disappeared after showing some error messages. By checking this partition in Disk Management, I found it was recognized as RAW. When trying to open this partition there, the computer would ask me to format. But, the partition data had not been copied out yet! Is there any way to correct this? I really want to save all the data inside this partition. Please, help me! 
Don't Worry! Your RAW Partition Data May Be Recoverable!
Don't worry! You may accidentally hit some wrong buttons to result in this RAW file system partition problem when extending your partition space. You should always save copies of everything important inside partitions on different drives in advance. But, now, as to your partition data, a partition data recovery program could help you copy all reserved files out.  Just go try data recovery software to take back partition data:
Step 1:
Plunge another external hard drive/USB flash drive to this computer, download and install this software on this drive or USB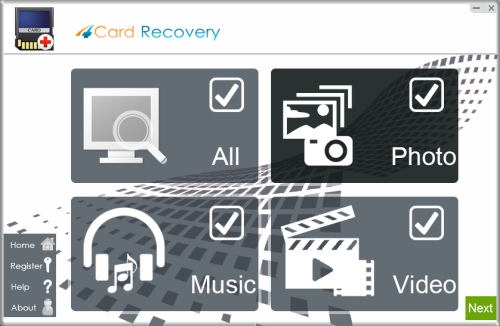 Select recovery options in the main interface
Step 2:
Select a file type to recover on its main screen.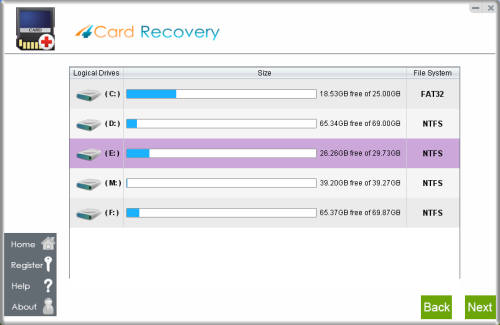 Select card to search photos off card
Step 3:
Highlight this RAW partition to scan. Wait patiently, even when it takes a really long time to scan.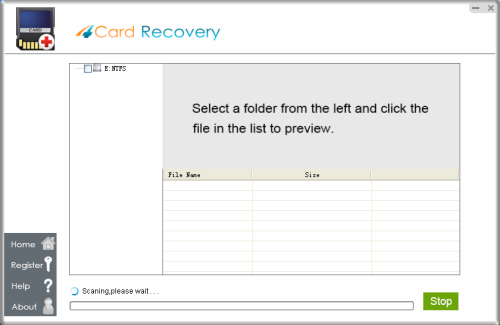 Wait while scanning lost photos, sometimes it takes about 20 minutes to scan a 32G card.
Tips: if it takes more than 2 hours to scan a 32GB card, you may stop the scanning and wait to see
what's already found. Since the card may contains bad blocks that takes longer time than usual.
Step 4:
Preview and restore all presented partition data back.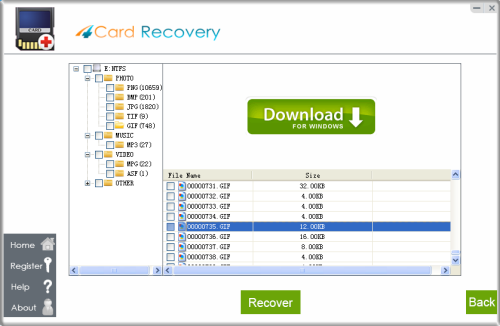 Preview lost photos and save found files. It would generate a folder to contain your lost data.
Please do not save the photo to the card where you lost them. Save them to your PC drive!

Download 4Card Recovery
Note:
*Launch and install this software on another computer drive, when there is one installed there.
*Preview all scanned files and click the recoverable ones out.
*Save restored partition data on another computer drive.
Restore RAW Partition back
Keep your RAW partition data well. And then, you can set out to restore this RAW partition back. Is there a drive letter assigned to this partition in Disk Management? If not, add a new one there and format this partition to fix its RAW file system problem. Of course, if your computer cannot complete the formatting, you also can apply a professional format tool like HP USB Disk Storage Format Tool.
Extend Partition Space with Data Backups
There are two ways for people to extend partition space. Add the free space from one partition to another in Disk Management, when the free space is continuous to your assigned partition. Or expand your partition space with third party partition resizing tools online. No matter which way you prefer to use, never forget to prepare partition data backups well in advance. Of course, if you have a bad memory, a partition resizing tool, which is able to remind you to make data backups, also can help you out.  

Download 4Card Recovery