SD Card Has "Not Formatted Error". Format It or Not?
Ok! Honestly, I merely want to know whether it is necessary for me to format my Nikon camera SD card. When using it on this digital camera, it just reports: "The card is not formatted. Do you want to format it now?" But, I still have numerous photos on this SD card. Most of them are newly taken when I visited the friend in Paris. And most of them have not been backed up. Can I still restore my card photos after the formatting process? Please tell me whether there is hope for me to take my184 photo back? Should I format it at first or not? 
For rescuing more photos back, you should not format this SD card. The first thing for you right now is to recover your 184 photos back from this SD card with "not formatted error". Plunge it to computer and download SD card data recovery software.
Recover SD Card Photo with SD Card Recovery Software
The formatting process can increase the difficulty of data recovery when you've done something improper in the process. Therefore, accomplish the data recovery process before the formatting process. Without any data recovery guidance or experiences, you can easily download a SD card recovery program to rescue all lost photos, videos, music and more files back in several steps:
Step 1:
Connect this camera to your computer and download SD card recovery software on this computer. Choose a file type to recover after launch this software.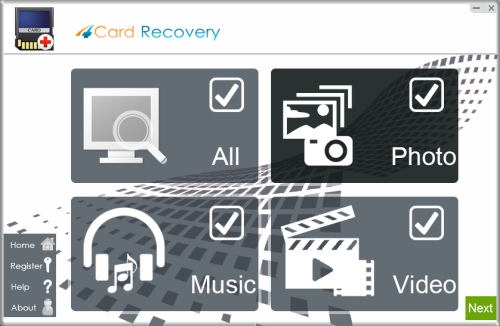 Select recovery options in the main interface
Step 2:
Scan this camera SD card with this data recovery software. Just choose this card disk rightly.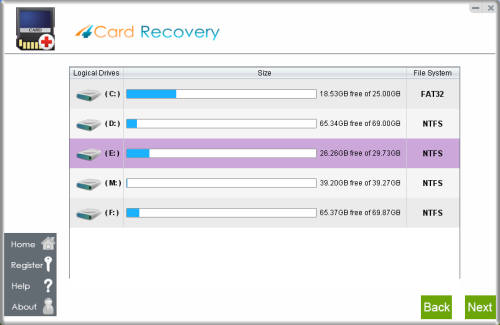 Select card to search photos off card
Step 3:
View all possible files listed there and hook out your photos.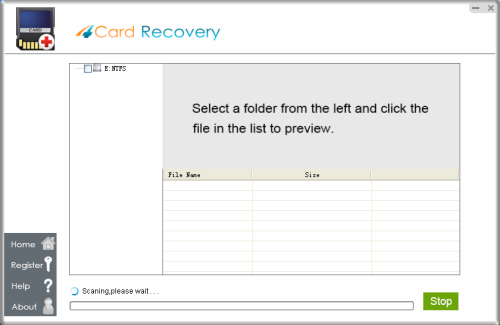 Wait while scanning lost photos, sometimes it takes about 20 minutes to scan a 32G card.
Tips: if it takes more than 2 hours to scan a 32GB card, you may stop the scanning and wait to see
what's already found. Since the card may contains bad blocks that takes longer time than usual.
Step 4:
Restore the recoverable photos back.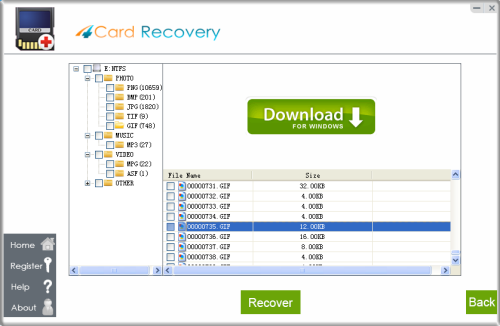 Preview lost photos and save found files. It would generate a folder to contain your lost data.
Please do not save the photo to the card where you lost them. Save them to your PC drive!

Download 4Card Recovery
Avoid Farther Troubles:
* Do not format this SD card before data recovery. 
* Do not place new file on this SD card before data recovery. Your 184 photos could be replaced and erased.
* Do not make data backups on only one drive or card. Several data backup locations can offer you mode security.
SD Card Photos Are Completely Rescued. Format It or Not?
Format this SD card right now! The format before data recovery can bring some data loss problems. But, the format after data recovery could be safely. Therefore, after backing up your SD card photos, just format this card without hesitation. The formatting process can immediately resolve this "Not Formatted Error" problem.
Read SD Card with a Card Reader/Adaptor
When you need to read your SD card without camera, phone, camcorder or other device around, you can borrow or buy a card Reader or Adaptor to help you. With a portable card Reader or Adaptor, you often can freely access the card files at any time.

Download 4Card Recovery