Summary
ZTE phone memory card data recovery software called 4Card Recovery can help restore all erased or lost phone data back from different types of inserted ZTE phone memory cards, like Micro SD cards, SD cards, CF cards, SDHC cards and the likes.

ZTE Phone Memory Card Recovery by 4Card Recovery
Free download 4Card Recovery to easily get back all stored phone data back from the plunged ZTE phone memory card successfully, no matter whether it is your first time to do such data recovery process.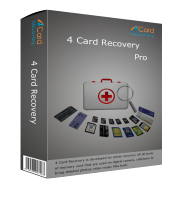 Erase or Lose ZTE Phone Memory Card Data?
Except some home wireless phones, ZTE phone manufacturer also has developed many smart phones for personal use, like ZTE Grand S Pro, ZTE Concord II, ZTE Sonata 4G and more. Some of them use Android operating system while some of them use Windows operating system. However, no matter which type of operating system your ZTE phone is adopted, you may also be possible to erase or lose your phone memory card data. Why? The phone data loss problem is often not related to the type of your phone operating system. But, there are some direct connections with your inappropriate operations and phone card issues, such as abruptly deletion, card formatting, sudden RAW file system, virus infection, not formatted error, undesirable card corruption or damage, etc. Therefore, forget the phone operating system topic and pay your attention to get back lost or erased ZTE phone memory card data with card data recovery software.
Get Back Erased or Lost Data from ZTE Phone Memory Card
Both of Windows and Android operating system phones allows you to store taken photos, recorded videos, edited files and more phone data on the plugged memory card, provided that this ZTE smart phone is designed with a memory card slot. Furthermore, most importantly, only when you've remained all crucial phone data on the memory card, you can have more chances to rescue all your phone data back with ZTE phone memory card recovery software called 4Card Recovery after card data loss. Therefore, have you reamed all your phone data on the phone memory card? If so, let's take steps to rescue your erased or lost phone data back:
Step 1:
Move this ZTE phone memory card to your computer and also download this phone card recovery software. Run this software on computer and select one major data recovery mode from four.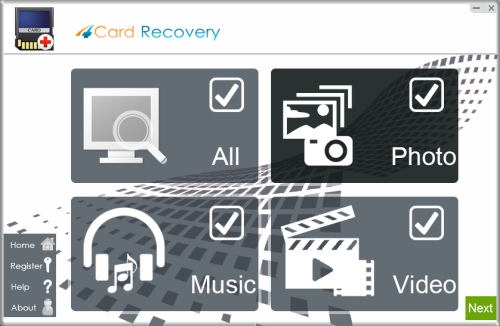 Select recovery options in the main interface
Step 2:
Start this data recovery mode to scan your ZTE phone memory card. Highlight it from other presented disks.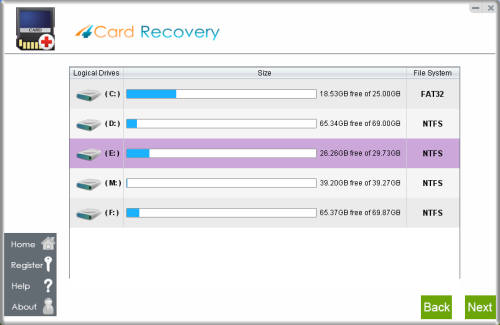 Select card to search photos off card
Step 3:
Browse all scanned photos, videos and more. Choose all desirable ones.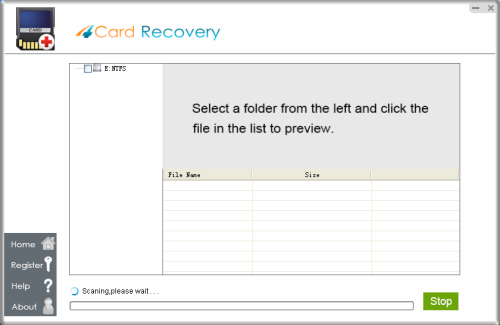 Wait while scanning lost photos, sometimes it takes about 20 minutes to scan a 32G card.
Tips: if it takes more than 2 hours to scan a 32GB card, you may stop the scanning and wait to see
what's already found. Since the card may contains bad blocks that takes longer time than usual.
Step 4:
Arrange your restored phone card stuffs to another storage device on this computer.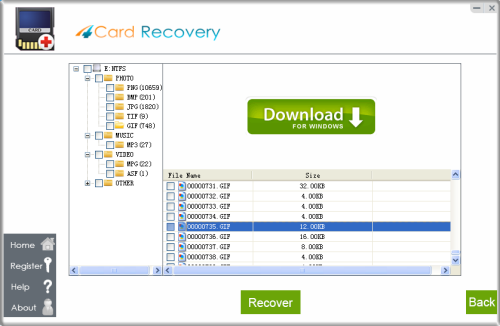 Preview lost photos and save found files. It would generate a folder to contain your lost data.
Please do not save the photo to the card where you lost them. Save them to your PC drive!

Download 4Card Recovery
PS:
* Once your phone memory card data is not without copies left, separate it away from any other data or electronic devices.
* Once the erase or lost data is restored, move it to another storage device in case of data recovery failure.
* Once your important phone memory card data is updated or edited, also update the backups timely.
Windows & Android Phone Operating System
When buying a phone over the internet or on the shop, you are always asked to make a decision on the operating system of your desired phones, like Windows and Android. How much do you know about these two phone operating system? Do you know what the difference between Android phone and Windows phone is? OK! Android operating system is an open-sourced operating system that is designed and developed by Android company and that is often used in different smart phones and tablets. However, the Windows operating, as the computer windows operating system, is also a operating system that is designed and developed by Microsoft company. It is not open-sourced. These two different operating systems also bring the users different features. Therefore, if you get accustomed to use Windows computer operating system, windows phone could be really convenient. Of course, if you want to try something new, the Android phone also could be a good choice to go on.

Download 4Card Recovery