Summary
Use 4Card Recovery to restore all preferred Olympus digital camera photos back from the referred memory cards, no matter whether it is a SD, SDHC, SDXC, CF or old XD-picture memory card.

Olympus Camera Card Recovery by 4Card Recovery
Free download 4Card Recovery to restore all lost pictures, videos, audios and files back from Olympus digital camera memory cards after having some camera card file issues, like unwanted deletion, virus-infection or formatting process and others.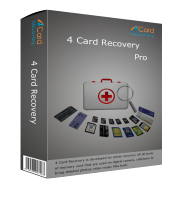 Olympus Digital Camera Has Really Annoying Data Loss Problems?
It is absolutely not pleasant to lose all precious Olympus digital camera photos from the used camera memory card, no matter which type of digital cameras or camera memory cards you are using. However, sometimes, even when you've executed all known measures to avoid such issues, you may also have to face these camera card data loss problems for your or others' faults, like unintentional card folder deletion, unauthorized camera card format/reformat, necessary card formatting process for not formatted error, card RAW file system error, memory card error and even computer problems, etc. No matter whether the camera card data loss problem is aroused for your mistakes or others' errors, you absolutely can conquer it effortlessly, provided that you choose reliable Olympus digital camera memory card data recovery software to restore all lost card files back before all previous card data is overwritten by anything else. 
How to Restore Previous Photos from Olympus Camera Memory Card?
Being allowed to use a couple of memory cards in Olympus digital cameras, like SD, SD, SDHC, SDXC, CF and special XD-picture card, you can freely save all taken memorable images on your camera card. Of course, some others type files, like word documents, videos, audios, emails and more could be held there as well. But, you are worrying whether all of these diversified card files could be restored with camera card data recovery software like 4Card Recovery? OK! Stop your unnecessary worries. With this 4Card Recovery, you can always easily restore even all types of files from assigned camera memory cards with ease. 
To know the easy steps of Olympus digital camera memory card data recovery:
Step 1:
Open the given links to download this software to your computer. After installing it well there, select a file type recovery mode to scan your inserted Olympus camera memory card.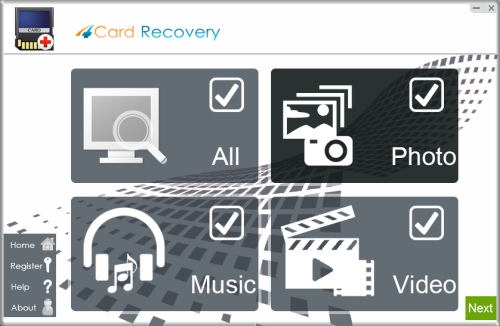 Select recovery options in the main interface
Step 2:
Select this camera memory card after seeing a list of storage media. After clicking "Next", the automatic scanning process will be performed on this card.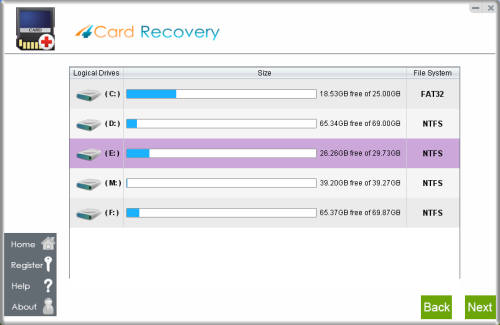 Select card to search photos off card
Step 3:
Preview all scanned files after seeing a list of files shown there. All the file names may be changed completely. Just check them one by one to pick out your wanted ones.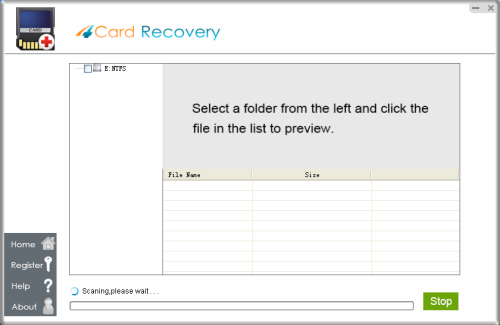 Wait while scanning lost photos, sometimes it takes about 20 minutes to scan a 32G card.
Tips: if it takes more than 2 hours to scan a 32GB card, you may stop the scanning and wait to see
what's already found. Since the card may contains bad blocks that takes longer time than usual.
Step 4:
Restore all card photos back. Take all restored files on another storage media afterwards.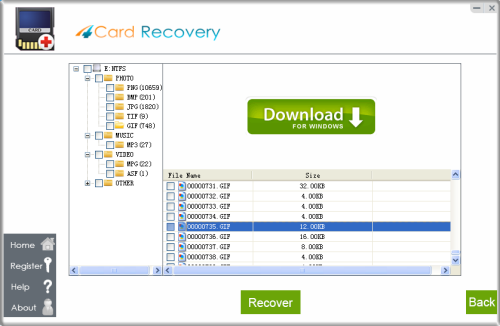 Preview lost photos and save found files. It would generate a folder to contain your lost data.
Please do not save the photo to the card where you lost them. Save them to your PC drive!

Download 4Card Recovery
Note:
* Turn off your Olympus digital camera to take no more photos on this memory card.
* Take all restored Olympus digital camera photos and files on computer partition or drives instead of this camera memory card.
* Before deleting any card data or formatting camera card, always check or prepare camera card data backups in the future.
Olympus Digital Camera XD-Picture Card
Like SD card, CF card and Micro SD card, XD-Picture is also a sort of flash memory cards that can be used in some portable devices. But, differently, as a really old memory card format, this kind of cards is often used on some old Olympus and Fujifilm digital cameras. The modern digital camera with different brands, like Canon, Nikon, Kodak, Panasonic and more, often doesn't use this type of memory cards.

Download 4Card Recovery