Summary
External hard disk data recovery software is introduced to help retrieve missing external hard disk contents after unintentional drive data deletion, quick/full format, unwilling virus-wiping, unexpected drive dropping, shocking or other data loss issues.

External Hard Drive File Recovery by 4Card Recovery
Free download 4Card Recovery to rescue the deleted, missing, hidden, lost or inaccessible files back from your external hard disk, when there is really no drive data backups prepared earlier.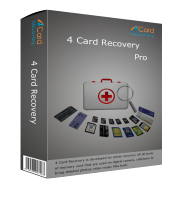 External Hard Drive Files Are Missing For Mistaken Operations?
Crucial external hard drive files are now missing due to your mistaken operations? What have you done to this USB hard disk with much data? Delete these USB HDD contents for clicking wrong keyboard buttons or highlighting wrong drive folders or finding wrong computer drives? Erase these USB hard drive information for mistakenly starting quick or full format? Wipe all external hard drive data for having to removing all possible drive viruses at the first place? Or all of these external hard disk stuffs are simply missing or inaccessible for unwanted not formatted error, RAW file system error and other known or unknown drive errors? OK! Don't be knocked down by such drive data loss problems. In your situations, the most depressing part is not to lose these drive stuffs for your mistaken operations, but to give up rescuing them all back without even any try! Therefore, cheer up and download external hard drive data recovery software like 4Card Recovery to get your missing files back!
Run USB Hard Drive Data Recovery Software to Rescue Missing Files
No matter what you've done to this external hard drive, like quick/full format, deletion, virus-cleaning, drive shocking or dropping, etc, your stored drive files are not really missing or lost. Instead, without new files written on the same hard drive, they are still stayed on this USB hard drive and only hidden or invisible. Therefore, save all your anger, depression or other irrational moods and download USB hard drive file recovery software like above mentioned 4Card recovery to scan this drive with your needed data recovery mode and take your previous drive stuffs back.
Here, follow steps to get your missing files back:
Step 1:
Install and start this software on your computer and choose a right data recovery option.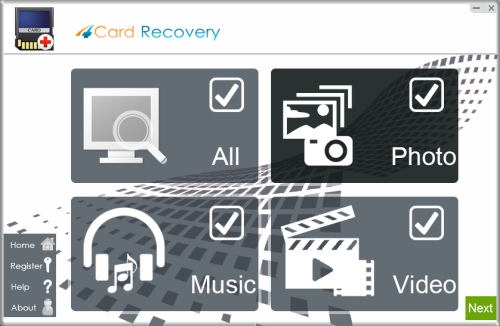 Select recovery options in the main interface
Step 2:
Highlight the right computer drives to scan. Just remember the letter that stands your USB hard drive clearly.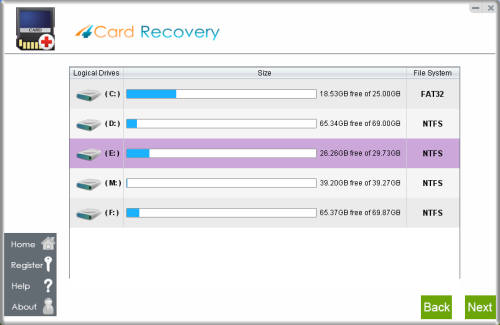 Select card to search photos off card
Step 3:
Preview all scanned drive files and choose all wanted ones out.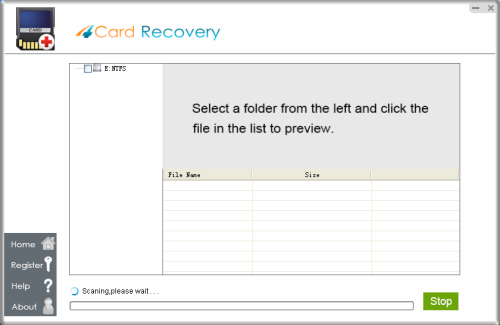 Wait while scanning lost photos, sometimes it takes about 20 minutes to scan a 32G card.
Tips: if it takes more than 2 hours to scan a 32GB card, you may stop the scanning and wait to see
what's already found. Since the card may contains bad blocks that takes longer time than usual.
Step 4:
Restore your selected drive stuffs and set computer partition to hold them all well.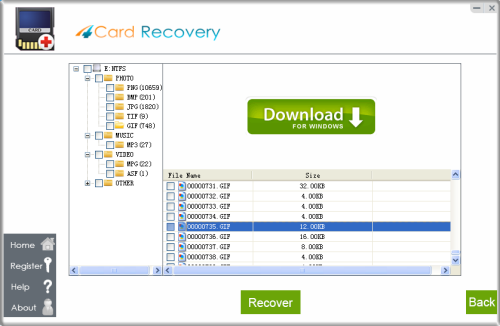 Preview lost photos and save found files. It would generate a folder to contain your lost data.
Please do not save the photo to the card where you lost them. Save them to your PC drive!

Download 4Card Recovery
Related Tips:
* Please save nothing else to this external hard drive in case of farther drive file data loss.
* Please save nothing restored to the same USB hard disk in case that they all are lost again after data recovery processes.
* Please save nothing important on only one external hard drive or computer partition in the future. 
Develop a Lesson to Make Drive Data Backups
It is pretty terrible and depressing to encounter USB hard disk data loss problems, right? But, these drive data loss troubles are not useless as you think. With a right attitude, you also can learn a lot. Why? After searching related data loss problems and trying to rescue your missing drive stuffs back personally, you must learn how important it is to make drive data backups all the time, right? After reading related data recovery articles, you must also learn how important it is not to overwrite your drive with anything new. That's the good part, right? Therefore, from now on, no matter what happens to your external hard drive, just firstly back up all your drive stuffs well and then, find all possible solutions to cope with your drive problems. 

Download 4Card Recovery