Summary
Download Buffalo drive data recovery software here to restore your desired business files, personal photos, videos and the likes back from your Buffalo portable drive that is asking you to format.

Buffalo External HDD Recovery by 4Card Recovery
Free download 4Card Recovery to timely scan this Buffalo USB hard drive deeply and take your original information back before you really press the "format" button.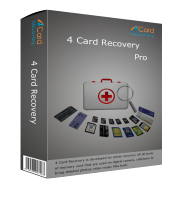 Buffalo External Hard Drive Keeps Asking You to Format?
Buffalo portable hard drives are often popular within drive users for its secure mobile storage and its convenience to store, back up and transport data between different computers and similar machines. However, when using similar external hard drive, you may also unexpectedly get some unfamiliar drive data loss problems. In these days, Buffalo USB hard drive keeps asking you to format? However, you still have much drive data (like work documents, family pictures, tinny videos and others) left on this drive without a backup prepared earlier? Just cannot format this USB drive only for opening it there smoothly? All right! It's clear that you have not formatted this unformatted Buffalo drive yet, right? That's good! Before you do anything to this original external drive, such as formatting, overwriting or testing, etc, you always have great chances to rescue you desired Buffalo drive contents back with portable drive data recovery software.
How to Recover Contents from This Not Formatted Buffalo USB Drive?
Besides your used Buffalo external hard drive, nearly all branded USB hard drives are possible to get such drive not formatted errors due to virus-infection, drive logical damages, instant power loss and even some computer problems. So, in the future, no matter what type of external hard drives you are using, when you are stuck in such not formatted drive data loss problems, immediately stop using this drive to avoid farther data loss and scan this drive with not formatted drive data recovery software like 4Card Recovery quickly to take your desired original stuffs back as many as possible.
Here are some external drive data recovery steps for you:
Step 1:
Connect this Buffalo drive to your PC. And then, download and install desired data recovery software well there. At last, run software to choose right data recovery modes.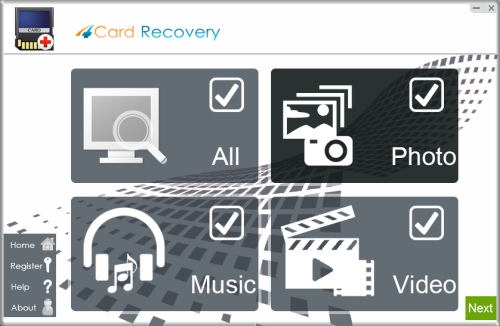 Select recovery options in the main interface
Step 2:
Choose this not formatted portable drive from others and scan this drive with patience.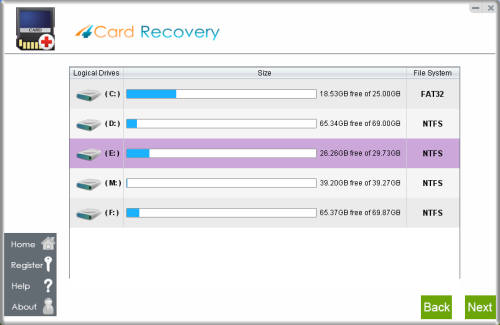 Select card to search photos off card
Step 3:
Choose all useful drive information by previewing the scanned ones.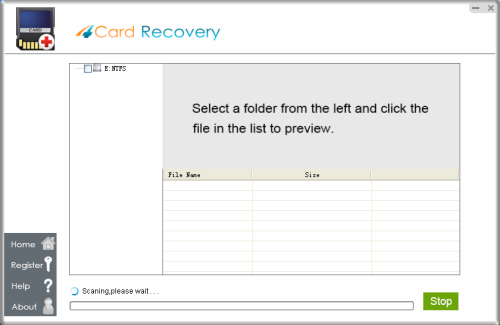 Wait while scanning lost photos, sometimes it takes about 20 minutes to scan a 32G card.
Tips: if it takes more than 2 hours to scan a 32GB card, you may stop the scanning and wait to see
what's already found. Since the card may contains bad blocks that takes longer time than usual.
Step 4:
Set the drive data saving path before you start to restore everything needed back.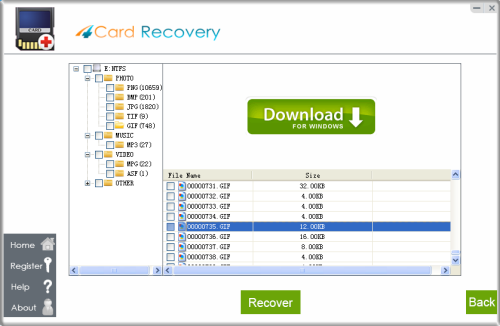 Preview lost photos and save found files. It would generate a folder to contain your lost data.
Please do not save the photo to the card where you lost them. Save them to your PC drive!

Download 4Card Recovery
PS:
*In order not to lose more desired files, photos and others, do not format this drive before data recovery and also write nothing new there.
* In order not to meet some data recovery failures, also do not choose this Buffalo drive as the destination device after data recovery process.
* In order not to encounter such unfamiliar data loss problems, always arrange two, three or more storage devices to make multiple data backups.
*In order to use this drive functionally again, just format this portable drive after backing up everything well.
Have Formatted This Buffalo Drive Before Data Recovery?
In order to use this Buffalo drive smoothly on your computer, just format that drive before data recovery? Or simply format this not formatted Buffalo external drive without any deep thinking or considering? Also want to know whether the formatted drive data is recoverable or not? OK! No matter whether you've formatted this drive before or after the drive data recovery process, as long as you've not done anything improper to rewrite the original drive data, you often can easily take the previous drive information back with data recovery software. However, in most practical cases, the data recovery process performed before the drive formatting process often has more successes in restoring entire drive information back. So, always format drive after rescuing drive data and backing it all up well.

Download 4Card Recovery