Summary
Never rush to write anything else on external hard drive and only start 4Card Recovery on PC to take desired DRIVE documents , images, videos and more back after you've deleted many significant files, folders and programs accidentally off from this external drive.

Deleted External HDD Recovery by 4Card Recovery
Free download 4Card Recovery to find your deleted external drive stuffs back, even when there is no drive data backup remained on other computer partitions, drives or devices, etc, in advance.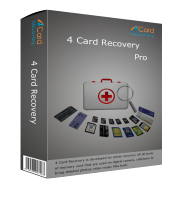 What to Do When External Drive Files Are Deleted without Backups?
Usually store important job or personal files, videos, images and other stuffs on external hard drive? Regularly delete useless or unnecessary drive files, folders and others to keep drive clean and effective? However, recently, just accidentally delete something important off from external drive without else copy left? Need to use part of these deleted stuffs in the following days? OK! Ease! Never lose your mind in this crucial moment. Just keep calm and do not write anything new on this original drive. And then, download deleted external hard drive file recovery software to rescue your desired drive stuffs back.
Get Deleted USB Drive Data with Deleted Data Recovery Software
In the process of using external hard drive, without drive data backups prepared, you do have some safe problems and may lose or delete your cherished drive data due to some mistaken operations or drive malfunction errors. But, when being stuck in such drive data loss problems, you also have no need to feel depressed or terrifying, since many similar USB external hard drive data recovery software like 4Card Recovery has been designed and developed for different users to take all possible deleted photos, videos, texts and other types of files back with ease. So, when something useful is really missing or lost off from your drive, never panic and just start your downloaded data recovery software to get your deleted data back:
Step 1:
Connect this USB drive to your PC and also install this software on the computer partition. And then, open software main interface to choose right file type mode to go on.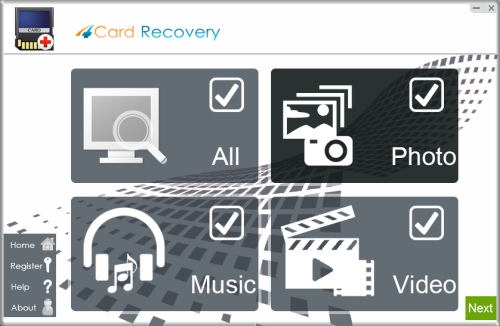 Select recovery options in the main interface
Step 2:
Check all detected computer disks and devices to select your connected USB hard drive out. And then, scan this drive to find deleted files, folders and more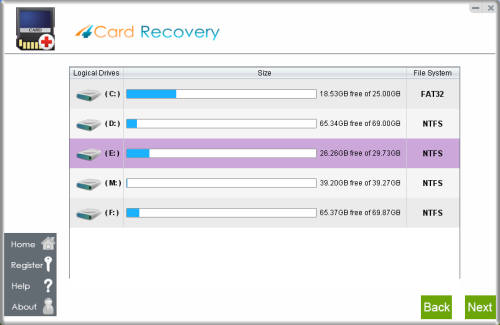 Select card to search photos off card
Step 3:
Browse all scanned drive stuffs and preview your needed files and photos. Just choose the recoverable ones out.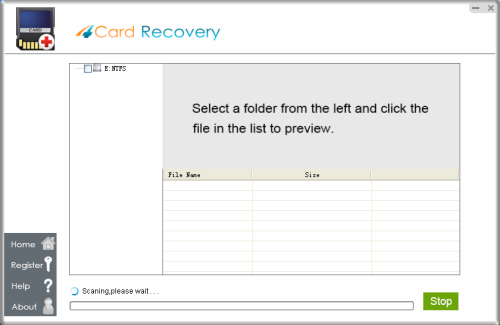 Wait while scanning lost photos, sometimes it takes about 20 minutes to scan a 32G card.
Tips: if it takes more than 2 hours to scan a 32GB card, you may stop the scanning and wait to see
what's already found. Since the card may contains bad blocks that takes longer time than usual.
Step 4:
Find another different device to store all recoverable drive stuffs, like your PC partitions, USB flash drives or others.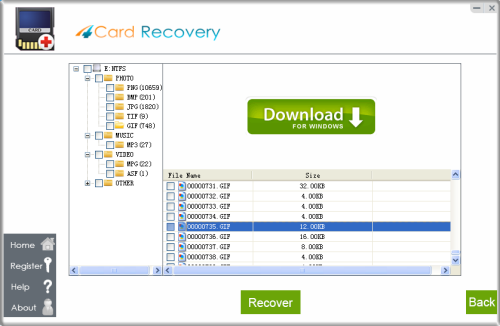 Preview lost photos and save found files. It would generate a folder to contain your lost data.
Please do not save the photo to the card where you lost them. Save them to your PC drive!

Download 4Card Recovery
Tips
* Temporarily save all new information on computer partitions or other devices in case that you cannot rescue all your deleted drive files back.
* Directly move all restored drive files, videos and others to a different drives, devices or locations in case of data recovery failures.
* Timely save significant drive stuffs on different drives or locations in the future.
Back up External Hard Drive Data
If you frequently store important data on external hard drive, you'd better also put move copies on other drives or devices to avoid any unexpected drive data loss problems. Here are some several tips for you to make drive data backups well:
1).Manually copy crucial drive data to multiple drives or locations.
When one copy is deleted/lost or inaccessible, you also can take needed data back with the left copies.
2). Use drive data backup tools.
If you have stored tons of stuffs on your drive and don't want to copy them all one by one to several drives or devices, you also can easily use drive data backup tools to help you.
3). Upload crucial drive data to online storage.
If you do have no enough drives to use or have no faith in any type of external drives, you also can directly apply for an online storage account and upload your important data there. When something unwanted happens, you also can straightly download them all back on any computer that has been connected with internet.

Download 4Card Recovery