Summary
Easy data recovery suggestions will be listed here for you to take desired original files, images, movies, audios and others back from external hard drive after accidental deletion.

Deleted External HDD File Recovery by 4Card Recovery
Free download 4Card Recovery to restore files deleted from external hard drive files due to your accidental operations. Moreover, this software also can help rescue different types of drive contents after diversified drive data loss issues happen to you without backups.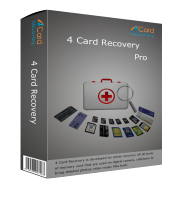 External Drive Data Gets Deleted without Checking Data Backups Well?
"Is it possible to restore deleted external hard drive files back after mistaken erasing?" "Is it possible to restore files emptied from computer Recycle Bin?" Or "Is it possible to restore wiped drive data back after a really long time?"… Similar questions are often asked by external hard drive users when they get lost important contents due to accidental deletion and desperately wonder to rescue previous drive stuffs back. If you are unluckily one of them and also searching for solutions to rescue your deleted drive files, images, videos, audios or more back, OK, don't worry! In order to overcome the possible difficulties of retrieving your original drive data back, you need choose efficient external hard drive deleted data recovery software that can help you perform desired data recovery process under almost all possible data loss circumstances.
How to Restore Deleted Files back with Suggested Data Recovery Software?
External hard drive data deleting problems often happen to drive users when they act unintentionally or distract their attention as important drive data is used on computers or other machines. So, next time, no matter what occurs, always be careful about your crucial drive data. But, now, in order to take your deleted drive files back, you'd better download deleted drive data recovery software like 4card Recovery at once to see how many of your original drive files could be retrieved back.
Follow these steps to restore your deleted files with 4Card Recovery:
Step 1:
Run 4Card Recovery on your computer and click on a preferable data recovery mode listed on the main interface of this software.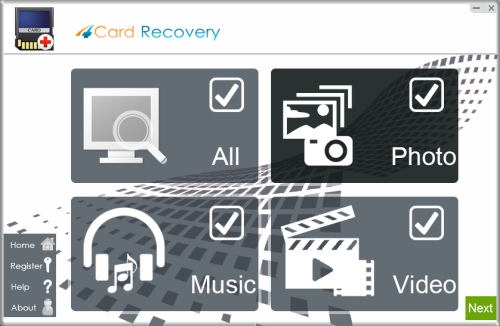 Select recovery options in the main interface
Step 2:
Click on your plunged external hard drive where you delete your precious files and scan this drive to find more original files out.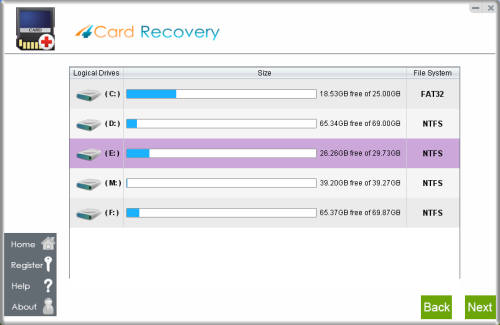 Select card to search photos off card
Step 3:
Preview all scanned images and files to see how many of them are still workable for you.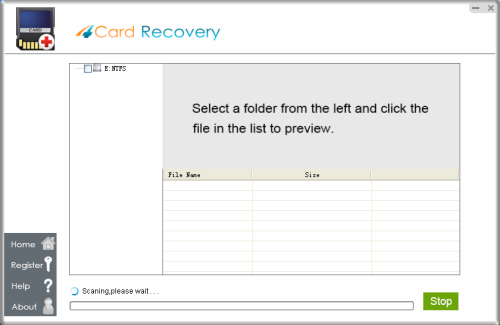 Wait while scanning lost photos, sometimes it takes about 20 minutes to scan a 32G card.
Tips: if it takes more than 2 hours to scan a 32GB card, you may stop the scanning and wait to see
what's already found. Since the card may contains bad blocks that takes longer time than usual.
Step 4:
Save all restored drive data to destination drive which is supposed not to be the original external hard drive.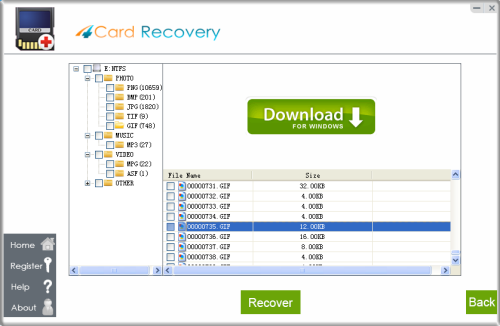 Preview lost photos and save found files. It would generate a folder to contain your lost data.
Please do not save the photo to the card where you lost them. Save them to your PC drive!

Download 4Card Recovery
All Tips to Remember:
* Prepare at least one extra drive to hold your newly created computer data. 
* Double check external hard drive data or data backups to avoid all possible drive data loss problems.
* Save extra copies of all important computer data at least on two or more external drives or computer partitions in the future.
Major Causes Behind External Hard Drive Data Loss:
Except accidental deletion that has been described in this article, there are many causes that can bring external hard drive data loss problems for you. Here are some major ones for you to take as references:
1). Mistaken Drive Format
As we all know, formatting process will often erase everything on the drive and cause much drive data loss. No matter whether this is really right or not, it is often one of the major reasons to cause drive data loss problems.
2). Virus Infection
Virus-infected hard drive often is really dangerous and cannot be easily accessed before being formatted or scanned with efficient antivirus software. It is often included in one of the reason to bring data loss issues.
3). External Hard Drive Error
Many external hard drive errors, like drive not formatted error, drive RAW file system error and the likes, are also included.
4). Improper Hard Drive Operations
Some improper drive operations, like sudden drive removing, shocking, dropping or hitting, often cause some logical damages to external drives and also bring drive data loss problems.
In the future, no matter what happens, always use external drive with much attention and also make drive data backups to avoid all possible drive data loss problems.

Download 4Card Recovery