Summary
With 4card Recovery, you only need several simple steps to rescue wanted data from external hard drive that needs to be formatted at first due to unrecognizable RAW file system, virus-infection, logically damaged drive errors or other unknown drive issues.

Unformatted External HDD Recovery by 4Card Recovery
Free download 4Card Recovery to take needed drive files out firstly, when your recognizable USB hard disk cannot be opened for it has not been formatted yet.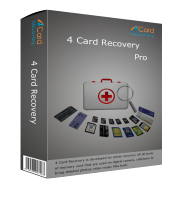 What You Can Do When External Hard Disk Shows Unformatted Error?
"The disk is not formatted. Do you want to format it now?" Have received this error message (also called not formatted error or unformatted error) on your computer when attempting to open or access this drive there? Have followed computer question to format this USB drive without file backups? Or have browsed countless related threads or articles and wondered to find a win-win solution to rescue drive data before any format? OK! No matter whether you do have any success to rescue your unformatted drive data now, just stop wasting time in reading any post, article or the likes. Instead, just download unformatted external hard drive data recovery software below to take all undamaged original drive data back before you format this drive.  
What You Can Do to Rescue Unformatted External Drive Data?
When your external hard drive shows a not formatted error on your computer and becomes inaccessible, except immediately formatting this drive without any revisable plan or paying attention to search for some unknown solutions, you often have more efficient ways to rescue your drive data back, like external drive not formatted error recovery software that can scan your drive from one sector to another and take all scanned stuffs back, and fix this drive problem. So, stop doing anything else to this external drive and download handy data recovery software like 4Card Recovery to rescue your unformatted drive files back with easy steps:

Step 1:
Choose your external drive as the destination device to scan.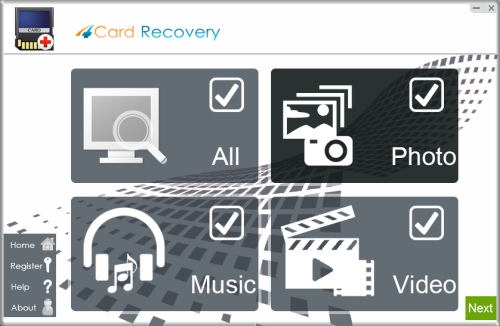 Select recovery options in the main interface
Step 2:
Wait when the software is scanning.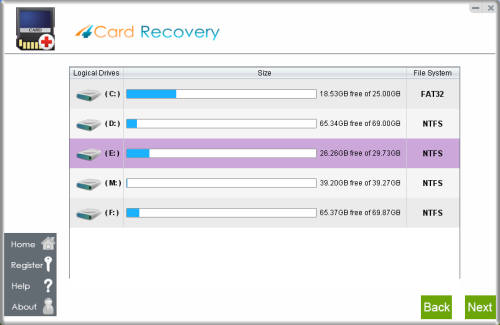 Select card to search photos off card
Step 3:
Preview all found drive files one after one and mark your useful ones out.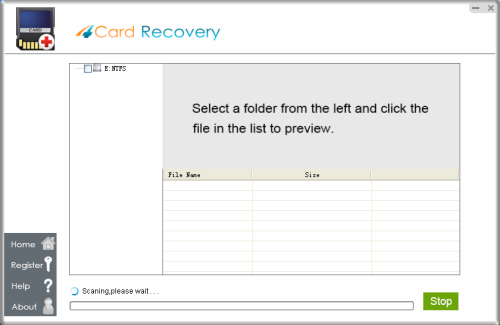 Wait while scanning lost photos, sometimes it takes about 20 minutes to scan a 32G card.
Tips: if it takes more than 2 hours to scan a 32GB card, you may stop the scanning and wait to see
what's already found. Since the card may contains bad blocks that takes longer time than usual.
Step 4:
Set another target storage device to hold all your restored useful drive stuffs.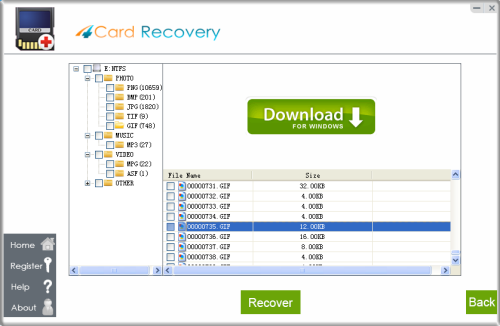 Preview lost photos and save found files. It would generate a folder to contain your lost data.
Please do not save the photo to the card where you lost them. Save them to your PC drive!

Download 4Card Recovery
Related Tips:
* Temporarily stop using this external drive with unformatted error. Prepare another drive or device to store your new data.
*Never move all restored data to this not formatted USB hard disk in case of data recovery failures. Choose another computer partition or drives to be the target device.
* Regularly back up all external drive data to another drives or online storage and also update these data backups timely. 
Why External Hard Disk Shows Not Formatted Error?
The external hard disk with not formatted error could be a drive that has been seriously damaged. But, that doesn't means your USB hard disk is also corrupted seriously. In fact, there are many reasons that can bring drive not formatted error, like virus-infection, incompatible RAW file system, bad sector, improper drive extraction, computer power surge or other computer problems, etc. Therefore, in the future, when meeting similar unformatted error again, do not rush to format your drive for fixing drive problem. Just firstly try this drive on another computer to see whether it is the problem of your computer. Secondly, scan this drive to see whether it is attacked by viruses. Overall, no matter what you plan to do next, just firstly consider whether it is safe to protect your wanted data inside this drive.

Download 4Card Recovery