Summary
Read more about 4Card Recovery here to learn how you can undelete your external hard drive and restore your preferred drive videos, photos, documents, audios, files and more back.

External HDD Deleted File Recovery by 4Card Recovery
Free download 4Card Recovery to not only rescue your deleted external hard drive information back and also take all your desired drive data back from formatted, erased, inaccessible or not formatted USB hard disk.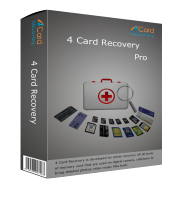 Need Solutions to Undelete USB Hard Disk Data Successfully?
To help remove computer low disk space error, you've mistakenly deleted your plunged external hard disk and also lost all remained movies, audios, documents, pictures and more without valid backups left? To help clean external hard drive space, you've accidentally deleted some useful folders or files? Or to use external hard drive on computer for some data transformation, you've unexpectedly deleted some indispensable information for wrong button clicking? Want someone to explain this situation for you and also suggest you some workable solutions to undelete this drive successfully? All right! Here are efficient solutions for you to go on. Just carefully read this tutorial and learn how to rescue your deleted USB hard drive files back with external hard drive deleted file recovery software below.
Easy Steps to Restore Your Deleted External Drive Files
When you mistakenly delete much important data off from the external hard drive, the chance of restoring all the original drive data back successfully could be greater as long as you leave this drive alone and add nothing else there before any data recovery process. Hence, right now, put this USB hard disk aside till you prepare everything needed well. And then, plunge this drive to your computer and download USB hard drive file recovery software like 4Card Recovery to take your original drive contents back as many as possible. Here are easy steps for you to undelete your external hard drive:
Step 1:
Connect this USB drive to your PC and open the installed data recovery software well there. Click to the main screen and choose a wanted data recovery option from four there.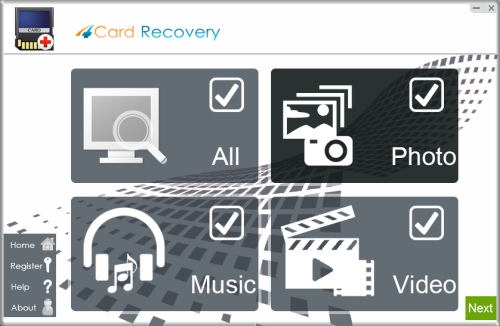 Select recovery options in the main interface
Step 2:
To begin the drive data scanning process as soon as possible, select your external hard drive from all deleted media quickly.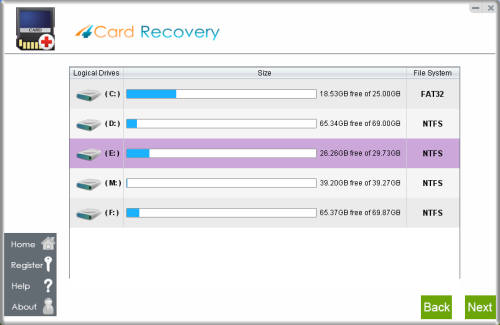 Select card to search photos off card
Step 3:
review all scanned drive file.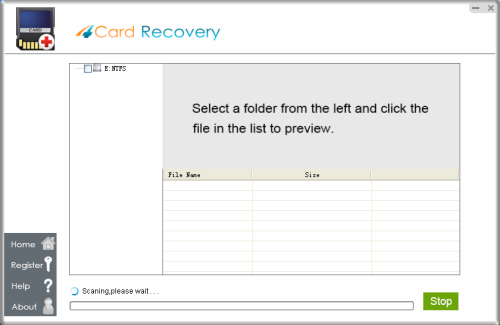 Wait while scanning lost photos, sometimes it takes about 20 minutes to scan a 32G card.
Tips: if it takes more than 2 hours to scan a 32GB card, you may stop the scanning and wait to see
what's already found. Since the card may contains bad blocks that takes longer time than usual.
Step 4:
Choose another storage device to save these restored stuffs.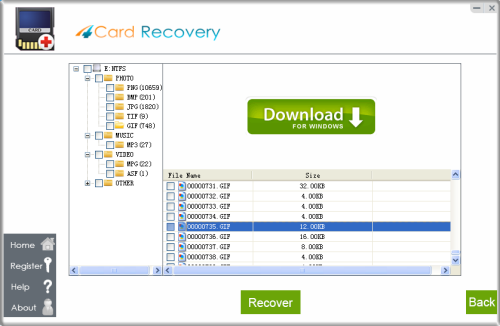 Preview lost photos and save found files. It would generate a folder to contain your lost data.
Please do not save the photo to the card where you lost them. Save them to your PC drive!

Download 4Card Recovery
What You Also Should Remember:
* Remember not to download and install this software on this USB hard disk. Otherwise, you may cause more real drive data loss.
*Remember not to save new data to the device that you lost your crucial data. Otherwise, your original drive stuffs may be overwritten.
* Remember not to save restored drive files on the original drive again. Otherwise, you may encounter unwanted data recovery failures.
* Remember not to save all drive stuffs on only one drive again in the future. Always save several copies on different devices.
Why You Cannot Write Anything New on This USB Hard Disk?
There is a fact that lost data is often not erased completely off from this USB drive after any deleting or formatting process. Instead, the original drive data is still left on that drive and only has been hidden on this drive somewhere. But, it is also really weak and can be easily replaced by anything else written on the same drive space. So, to avoid any real drive data loss issues, you are often supposed not to add anything else on this drive, including storing new files on this drive, downloading or installing new programs on this drive or doing any formatting or deleting process, etc. Just leave this drive alone till you need to start the data recovery process immediately.

Download 4Card Recovery