Summary
4Card Recovery could be your second great chance to rescue wanted original WD password portable drive information back, though this drive has already been formatted without data duplicates left.

WD Password External HD Recovery by 4Card Recovery
Free download 4Card Recovery to scan your formatted WD password portable drive one section after one section and found all possible files and stuffs back with ease.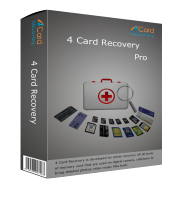 Need Second Chance to Unformat Your WD Password USB Drive?
WD password USB drive just cannot be recognized functionally on your laptop for unknown RAW drive format or not formatted error? So, you just straightly format this drive and also lose entire drive files, pictures, music and other information? After trying many data recovery solutions and also getting no desired consequences, now, you really hope you can be given the second chance to undo that stupid drive formatting process? OK! Stop regretting uselessly. What's done is done! Though there is no way for you to go back, you do have another great chance to rescue your lost drive data back. Just forget all that you've tried before, simply download formatted WD password portable drive data recovery software to take your previous drive contents back as many as you can.
How to Rescue Lost Data from Formatted WD External Hard Drive?
Instead of being given the second chance to decide on whether you should format that WD USB drive without backups, it is more possible and practical for you to take measures to directly restore your lost drive information back at the aid of WD drive data recovery software like 4Card Recovery. So, from now on, there is no more blaming or regretting. Just stop using this WD external hard drive and focus on drive data recovery stuffs.
So, download the 4Card Recovery here and run it to rescue your desired data within several steps:
Step 1:
Open this downloaded software on your computer and select the file type that you want to restore on the main screen, like photos, videos, music and all others.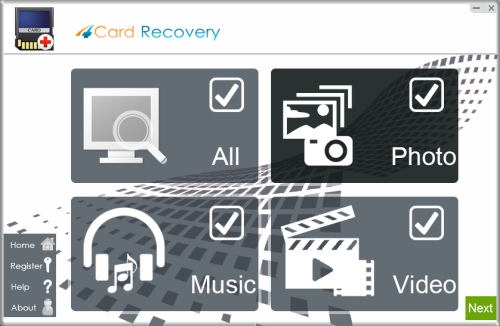 Select recovery options in the main interface
Step 2:
Pick this WD password USB hard disk and scan it to find your desired information.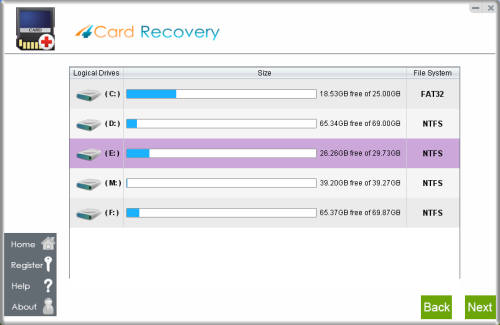 Select card to search photos off card
Step 3:
Click all listed scanned drive information to preview and choose some good ones out.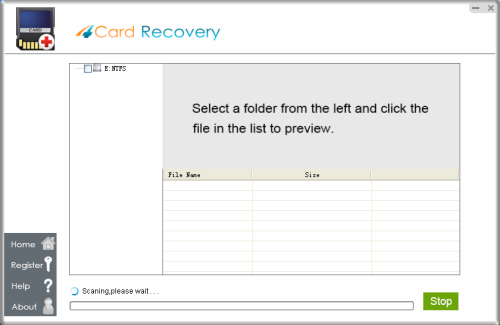 Wait while scanning lost photos, sometimes it takes about 20 minutes to scan a 32G card.
Tips: if it takes more than 2 hours to scan a 32GB card, you may stop the scanning and wait to see
what's already found. Since the card may contains bad blocks that takes longer time than usual.
Step 4:
Get all desired WD drive information to your selected another storage device.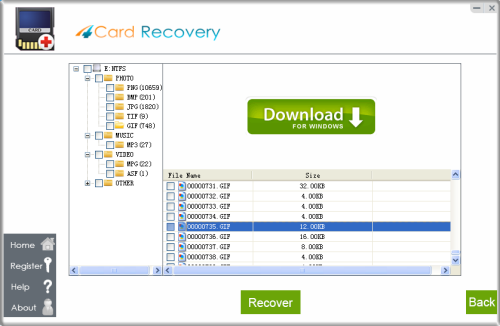 Preview lost photos and save found files. It would generate a folder to contain your lost data.
Please do not save the photo to the card where you lost them. Save them to your PC drive!

Download 4Card Recovery
Remember Key Notes:
* Efficient data recovery software is the second chance for you to rescue lost data before it is all overwritten by new information. So, put no new stuffs on the same WD password portable drive.
* A different storage device, not this WD USB drive, is supposed to be the target device to hold your restored information in case of data recovery failures.
* A drive backup program or a good habit to make drive data backups is also supposed to be a practical way for you to avoid such drive data loss troubles in the future.
WD Password External Hard Drive Overview
Western Digital, as a famous drive brand, has offered many faithful and useful hard drives, such as some internal hard drives and external hard drives. In the external hard drive series, the efficient WD password external hard drives are also popular within drive users and lovers, like the WD Element Portable type, My Password Ultra type and My Password Ultra Metal type. With flexible capacities and convenient portability, it is often good choices for some businessmen who often always go out for business meetings. Most importantly, its password encryption function also makes it safer to store some data with high importance. Overall, it is really worth your money, if you choose it out from all other branded external drives.

Download 4Card Recovery